Schwartz's Campaign Captilizing on PA Governor's Refusal to Introduce Gas Tax
December 6, 2013 by GreenCharlie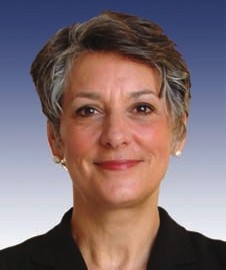 The front runner from a pool of Democrats in the race to become governor candidate, Allyson Schwartz is capitalizing on Republican Governor, Tom Corbett's refusal to impose a state drilling tax on the gas industry. In her campaign for the role of governor, Ms. Schwartz proposed a drilling tax of up to 5 percent. Corbett is not in support of this tax because he believes this move will threaten the gas industry and drive jobs away to other states.
This proposal by Schwartz has been met with criticisms and attacks from Corbett and the State GOP. The governor hopeful is not the least dissuaded by the opposing comments, citing that a similar tax exists in Texas and West Virginia. In addition to her proposal for a drilling tax, Schwartz is also calling for tougher environmental standards that will prevent drilling and fracking activities from polluting water sources.
For some voters, this is the number one issue, as a recent poll indicates that Pennsylvanians are in support of a drilling tax and want the drilling tax to be safer. Therefore, Schwartz's tax proposal may win her some votes.
Comments
Comments are closed.